Talk about pulling a rabbit out of the hat.
For all the well-deserved scorn and scrutiny applied to the Hollywood Foreign Press Association and its funny little awards ceremony this year, for all that the HFPA's membership may be self-serving, not-black and given to ridiculous (and possibly swag-influenced) choices in its nominations, when it came to actually handing out the gongs the Golden Globes largely got it right.
Whodathunk?
Emily in Paris, embarrassingly nominated in two categories, won nothing. Le tick.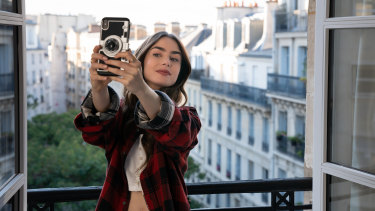 The late and much-admired Chadwick Boseman won best actor for Ma Rainey's Black Bottom. I haven't seen it yet so can't judge the performance, but he was a phenomenal actor, he should have been nominated for Da 5 Bloods, and the win arguably serves as posthumous recognition of his work, life and career, so why not. Tick again.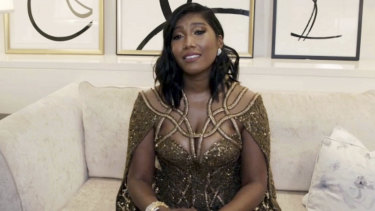 Sacha Baron Cohen didn't win for his "serious" role in The Trial of the Chicago 7 but did for his "comedic" work in Borat Subsequent Moviefilm, and that's a double tick, because (a) his turn as Abbie Hoffman in Sorkin's movie is borderline cartoonish and (b) the Borat film is a serious piece of work (seriously). Incidentally, it's the second time he's won an acting Globe as Borat, having collected for the first film in 2007 as well. Plus he's an honorary Aussie, what with being married to Isla Fisher and currently being holed up in Sydney, so that's worth a whole bagful of ticks.
Minari, shunted into the foreign language film category, wins. It doesn't ameliorate the original sin of failing to consider it for the "mainstream" categories, but it's a tick anyway.
Nomadland wins best director for Chinese-born Chloe Zhao and best picture too, and that's a tick and a tick and a ticket to likely Oscars glory to boot.
Loading
Three shame-faced HFPA members took the stage so the entire world could see that, one, they were not black, and two, they were nonetheless kinda diverse (German, Indian, Turkish). The gesture gets a muted groan; the promise to do better gets a provisional half tick.
Tina Fey and Amy Poehler were great. Just great. The wonky split-screen effect – I assume it was deliberate; if not, it only makes it better – made a virtue of the fact they couldn't be on the same coast, let alone in the same room. And was I imagining it, or was Fey just a little bit tipsy by the end, that champagne glass in her hand having been drained maybe one or two times more than was strictly necessary? Whatever, it's a giant tick for the hosts.
All in all, I'm begrudgingly going to have to admit that having made an absolute shambles of the nominations, having had its lack of diversity and fondness of junkets horribly exposed, and having proven tone deaf in even considering Sia's movie Music as a contender, the HFPA managed to get away with it on the night (well, our day).
Tarnished they may have been, but these Golden Globes managed to shine in most of the right places when it really mattered.